By charter rule, Agile Austin holds board elections in April.  The ballot will go out to all active Agile Austin members on April 1 (to join, see
http://www.agileaustin.org/join/
).  The election will end on April 30 and winners will be announced the following day.  Newly elected officers begin their one year term of service beginning September 1.
There are six positions to fill (if you'd like to be a candidate, please email vicepresident at agileaustin.org):
President
The President presides over all Agile Austin and Agile Austin Board meetings.  The President shall be constantly informed of the affairs of Agile Austin and shall cause the provisions of this charter to be faithfully carried into effect.
Matt Roberts

I am an agile pragmatist continuing my lifelong learning journey currently as Senior Director of Software Engineering at CA Technologies. My experience is wide-ranging as I have developed software and led efforts to create systems for product development teams to deliver innovative solutions in companies ranging from early-stage startup to publicly-traded companies in both consulting and full-time roles. I have had the privilege of serving the Austin software development community as Agile Austin President over the past 18 months and as Volunteer for the IEEE Computer Society over the past 6 months.
Throughout the past year, I have proactively engaged in two major efforts. The first was to build up a decentralized leadership team to cultivate the next generation of Agile Austin leaders. The second was to expand engagement in Agile Austin to the community of people that do the work and are the source of value creation. The Special Interest Group program was the primary method of achieving both. This was accomplished in such a way that still humbles me — the outpouring of support through innovative programs led and maintained by new individuals and groups is simply astonishing.
Going forward, I am excited to expand our community and create additional geographic engagement throughout Austin while continuing to build on what we've learned over the past year. Creating a mesh with other technology communities to increase learning and community is another goal. Also, I will continue to be open to new ideas and will always listen. While I may be running unopposed, I ask for your vote because I am enthusiastic about how much more we can do by working together. Having this symbol of support from you would mean the world to me.
If you'd like to know more about me, please visit http://linkedin.com/in/cpgmattr or see my latest thoughts at multicastmatt.blogspot.com.
Vice President
The Vice President seconds the President in all duties of office.  In addition, the Vice President is responsible for securing a slate of nominations for the board in advance of elections and for obtaining corporate sponsorships in support of the organization's mission.  The Vice President is responsible for taking meeting minutes.
Walter Bodwell
Cheng Leong

Walter is the founder of Planigle, a company which provides consulting, training and tools to help teams get the most out of agile development. While at Planigle, Walter has worked with companies from start ups to large enterprises to assist them in their software practices.

He has been vice president of Agile Austin for three years. In that time, he's quadrupled the sponsorship funding, restructured the board meetings, created the monthly newsletter, helped lead the Agile Austin 2012 conference efforts, done three Agile Austin workshops, spoken at two main meetings and done five semesters of agile training at ACC.

Going forward, Walter would like to have more activities enabling the forming of connections (such as happy hours), to establish more consistent and streamlined communication, and to continue to grow and enrich the Agile Austin community.

I have delivered software solutions while improving things at more than a dozen companies in technical, creative, consulting, and management roles over the past 20 years, starting at Rice University where I earned my BA in English and Computer Science.

I started learning about agile by attending Agile Austin meetings four years ago and have contributed by participating in several SIGs and presenting Better Living Through Git" at the main meeting last November. After becoming a Certified ScrumMaster, I successfully used lean process techniques to break my development team's log jam of incomplete stories and start delivering features again.

Now I develop software and champion git usage at NetSpend and am interested in lean startups and agile software development and delivery techniques like continuous deployment and DevOps principles.

My vision is to transform Agile Austin into an exemplary agile organization for practitioners and organizations alike. We can function as a showcase for demonstrating agile principles in action, and provide a supportive environment for practicing agile techniques.

As vice president, I will increase corporate engagement in the local agile community by converting sponsors into underwriters for specific programs and events. Restructuring the sponsorship program will let sponsors clearly express their support and commitment to programs they value, and simultaneously encourage direct collaboration between sponsors and participants to create successful events.

If you believe in building a sustainable, self-organizing community of practitioners who create valuable educational opportunities for individuals and organizations, then please vote for me.
Treasurer
The Treasurer is responsible for collecting, disbursing, and reporting the status of all funds of Agile Austin in accordance with this charter.  The Treasurer is responsible for maintaining a membership directory and for obtaining corporate sponsorships in support of the organization's mission.
Yasser Farra
Colin Turner

My name is Yasser Farra and I'm asking for your support to be re-elected as Treasurer of Agile Austin. Last year, Agile Austin programs increased dramatically in breadth and depth. Our series of SIGs, Workshops, and Book Discussion Groups have come alive and have attracted new segments of our community. Each of these programs required funding backed by sound bookkeeping to thrive. This is where I come in. Over my last 3 years as Treasurer of Agile Austin, I helped grow our sponsorship funding 400%, introduced an expense reporting system, secured discounts from local vendors, and instituted the procedures and controls necessary to meet government requirements for a non-profit organization. With substantially more programs now, we all depend on these "small" details, and getting them right is my passion.

I look forward to continue my role behind the scenes supporting the innovative ideas of our community leaders. Next year, I will continue to introduce new initiatives that allow our program leads to focus on building their communities and content and all but ignore logistical details. Also, I will target new sponsors who are better aligned with Agile Austin's mission and goals. Here is my true value to the community: if you want to run or attend a program that aligns with Agile Austin's mission, chances are you'll be able to do it, and without a lot of fuss.

Professionally, I serve as Director of Engineering at All Web Leads. I have over 20 years of experience leading technology teams to deliver enterprise software products, with the last 6 years focused on Agile leadership. I believe in collaborative, Agile development that delivers the highest customer value at the lowest possible cost.

Colin Turner is Development Manager at Shango, a BA and Six Sigma Green Belt, has been an Agile Austin member since 2008, and co-chairs the QA SIG.

As treasurer, I would categorize and make available to the public every Agile Austin expenditure.

I would also break down funding by program, to show which support themselves, providing information on how we operate and one means of demonstrating value.

We could do more to align sponsors with groups, meaning no worry about cash flow, variability covered, and funds needing not hit our account. I would structure a sponsorship to encourage relationships based on knowledge transfer and value rather than advertising.

With respect to the vote held by the position, I have every confidence all candidates hold values in common, but not necessarily in the same order. The values at the top of my list are transparency, removing barriers to involvement, promoting advanced content, the rule of reason, and fostering discourse, which, to me, means being comfortable with conflict and not reacting to rhetoric.

Thank you for your consideration!
Program Chair
The Program Chair is responsible for implementation of the Agile Austin program.  As such, this individual directs the acquisition and coordination of presenters and identifies agile resources.
Janelle Klein

My vision is for Agile Austin to be a more community-driven organization, having a community engaged and working together to improve the learning value for members, and empowered to try out improvement ideas. It's the heart of agile, and I'd like to work toward making that the heart that drives this organization. Software has all kinds of tough challenges, and as an engaged learning community, we can help each other to work through those challenges.
As program chair, rather than deciding on all the speakers and content myself, I plan to involve the community in generating content that is valuable to them. This will increase program variety, increase relevance to the community, and distribute the work burden currently all falling to one person, making high-quality content easier to sustain.
Janelle Klein is a pragmatic thinker and creative designer with a passion for agile software development. Currently an active developer and CTO at New Iron, she is dedicated to helping development teams succeed at sustainable continuous delivery, and helping to build software talent in the community. As a developer, Janelle has specialized software expertise in high-availability systems, data integration, database performance and design, and automated test and deployment strategies. When not coding, training or at a coffee shop talking shop, she enjoys painting, gaming, movies and hanging out on the beach with a Mai Tai and a good book. Janelle holds Sun and Cisco certifications for Java and networking (SCJP, SCWCD, SCBCD, CCNA), and a B.S. Degree in Computer Science from Oregon State University.
Technology Chair
The Technology Chair is responsible for the maintenance and support of all technologies required to operate Agile Austin. This includes the Agile Austin website, discussion groups, email, documents, event registration, etc.
Lee Fox
Greg Symons

Hello. I would like to take an opportunity to ask for your support in my candidacy for the seat of technology chair. Here are my thoughts on what I would like to try to accomplish in that role for the next year:

Agile Austin is growing into an amazing organization, and our needs for communication are evolving. I believe that I can answer the call with my years of study in Organizational Communication as well as technical experience in development utilizing the web and social media. I would like to help Agile Austin create channels of communication that are effective and respect the needs of the individuals in our organization as well as outside. Of course, all of this would be a collaborative effort with the community to leverage all of our great resources.

The most ambitious thing that I want to bring to the community via a term as Technology Chair would be the launching of Agile Austin open source development. There are many needs the organization has for software to run itself effectively. I believe that we have the talent to write those tools, and should. Further, we could also write software that will help us embody our ideas and concepts about agility into software…and others could benefit from that. It's a great way to give back to the community, but it's also a great way to bind our community together. The software could give us a common language of experiences to communicate with when we discuss agile and technical concepts with each other.

Since I moved to Austin two years ago, the local developer community has continuously amazed me with its vibrance. Actively participating in Agile Austin events, especially since the explosion of the SIGs, has helped to energize and invigorate my passion for my craft, inspiring me to help found the Austin Code Dojo. I have also regularly attended other community events such as Lean Software Austin's monthly meetings and the annual Pablo's Fiesta open space. Through all of these experiences and the relationships I have made in the community, I've had the opportunity to do some of the most exciting work of my career… and now I want to give back.

As Technology Chair, I will foster and encourage the involvement of the community in solving the communication challenges that face Agile Austin. The SIGs have created a wonderful surge of energy and participation, but specialization can also create silos. Just like the organizations in which we all work, Agile Austin must continue to find ways to break through these silos and create a cross-pollinating and collaborative environment that allows innovation to flourish.

My plan to create this environment will focus on unifying the disparate platforms that Agile Austin uses for communication, while retaining the ability for individual members to focus on the issues most important to them. I believe that this unified communication platform will help build collaboration across all of the disciplines represented within the Agile Austin community.

With a position like "Technology" chair, it's easy to fall into the trap of focusing on the tools used for communication and forget about the people involved. As Technology Chair for Agile Austin, I will make sure the people and interactions remain the focus of the organization, and will strive to make the tools invisible.
Education Chair
The education chair is responsible for promoting agile education in the community through activities such as:
Coordinating workshops
Organizing book discussion groups
Supporting agile practices / courses at colleges / universities
Creating documentation for members to get credit for participation in Agile Austin activities
Coordinating training discounts for membership
David Hawks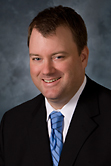 David Hawks serves as an Agile Coach and Agile Trainer as President of Agile Velocity. He currently serves as Communication Chair of Agile Austin and is seeking to switch his focus towards the Education Chair. David currently co-teaches an Agile continuing education course at ACC and holds the following certifications: Certified ScrumMaster, Certified Scrum Professional(ScrumAlliance), Professional ScrumMaster (Scrum.org), and PMI-ACP. When not helping teams turn into high performers, he can be found tailgating at UT games, gaming or watching his kids play sports.
As Education Chair David plans to focus on continuing to expand the training opportunities offered by and to the AgileAustin community. He seeks to launch a program where speakers can be brought to local companies in order to share knowledge. He also seeks to expand visibility into other local training opportunities.